Healthy diet and lose weight with nutritions
BLOG
Tomota (member of nightshade family)
Tomato belong to Salicaceae nightshade family. Eggplant, potato, chili peppers are belong to the same species, etc. Its scientific name is Lycopersicon esculentum.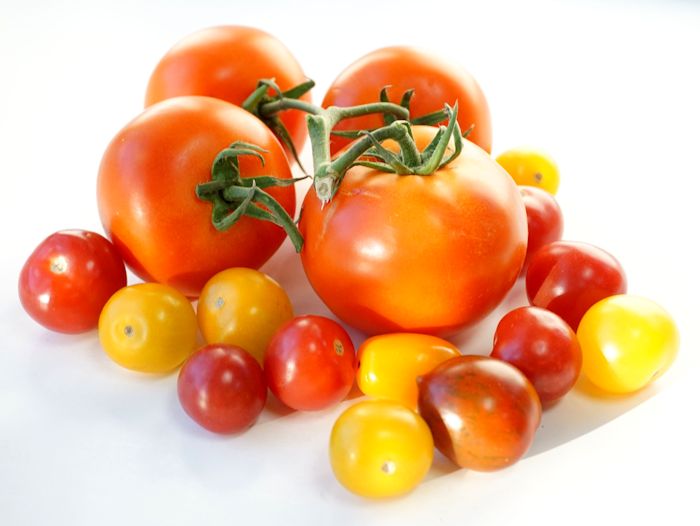 Nutrition
Tomato is healthy vegetable, and is packed with vitamins, minerals, antioxidants and phytochemicals, the nutrient dense vegetable which is an excellent source of vitamin A ( Beta-Carotene), vitamin C and vitamin B complex, with high amount of potassium Tomato is also a great source of flavonoid antioxidant, Lycopene and Zeaxanthin Tomato contain potassium, will help blood pressure health. When tomatoes are eaten along with healthier fats, like avocado or olive oil, the body's absorption of the carotenoid phytochemicals in tomatoes can increase by two to 15 times, according to a study from Ohio State University.
Versatile Vegetable
129 g (one medium) of tomato contain just 22 calories and 292 mg of potassium, and is recommended in weight loss diet. It's flavor is tangy and sweet. Tomato is eaten widely in many Cuisine, salad, sandwich, stew, soup, salsa etc.
Steam Bok Choy
Light Chicken Noodle Soup